I have soo much catching up to do!!! Whew!! What a crazy month it has been!!! I'm a little sad that Christmas is (almost) over, but also soo relieved!!!! It is such a stressing time of year!!! I'm running low on time today--as I still have some "holiday" baking to do--we have ANOTHER Christmas to go to this weekend (that's the beauty of having SO much family local!! And having 2 sets of divorced parents!)
Anyways, I wanted to share some of the homemade holiday gifts!
First off, the finished kitchen!
We "stocked" it with "Melissa and Doug" goodies (
this
and
this
) and the kids are absolutely in LOVE with it!!!
Next, three finished Waldorf dolls--one for Ashlee, one for McKenna, and one for my niece Cloey! I made each dolly a blankie and pillow too!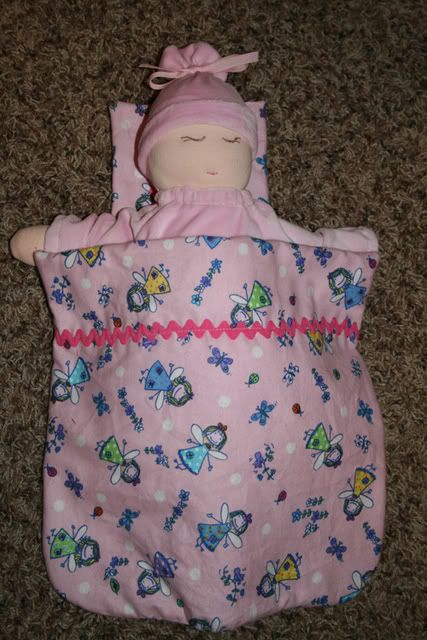 And lastly, the girls in the Christmas dresses I made for them!
Ashlee's dress was Butterick pattern 4434, and Kenna's was Butterick 3782. I'll definetly be making more of these for the girls!! I'm looking for some birthday fabric for McKenna right now!! So if anyone knows of any cute girly cupcake fabric--please let me know!!!
I was especially proud of myself with these two dresses, as they were my first attempts at putting in zippers--and they came out pretty well!!